Description
Aquasol Ez Purge Pre-Formed Self-Adhesive Water Soluble Purge Dams
About
Patented and practical, EZ Purge is a pre-formed, self-adhesive purge dam that enables operators to save time on weld preparation and improve overall project timeliness. EZ Purge has tapered side walls to fit a variety of pipe schedules and its flat design enables equal distribution of gases across the body of the dam.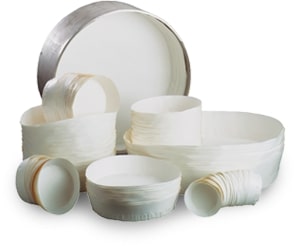 Uniquely engineered, EZ Purge comes equipped with EPA approved ZAP® (Zero Air Permeability) technology that maximizes gas retention and reduces gas expenditures. This water soluble purge dam is comprised of Aquasol® Water Soluble Paper and is 100% biodegradable and environmentally friendly. EZ Purge rapidly dissolves, leaving behind no residue in the pipeline.
EZ Purge saves valuable labor hours on dam construction and is easy to use. The operator simply peels, inserts, and presses the purge dam into place. No other product available on the market today can provide such a reliable, efficient, and environmentally sound solution to your pipe purging needs.
Features and Benefits
Uniquely Engineered and Patented Design
ZAP (Zero Air Permeability) technology maximizes gas retention

Flat design enables equal distribution of gases across body of dam

Side walls tapered to fit different pipe schedules

Generous portion of water soluble tape pre-installed in sections for precise alignment
Cost Effective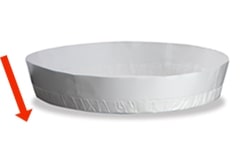 Save precious labor hours on dam construction

Gathering Supplies

Measuring

Cutting

Constructing

Fitting

Improve project timeliness

Save on gas consumption

Reduce inventory expenditures
Ease of Removal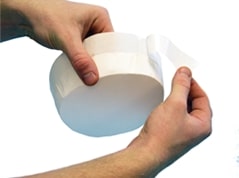 Made of Aquasol Water Soluble Paper (sodium carboxy methyl cellulose and wooden pulp)

Combined with other water soluble polymeric composites for added strength

100% biodegradable and environmentally friendly

Dissolves rapidly leaving no residue in the pipeline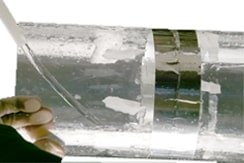 Recommended Proximity to Weld Joint
* or distance recommended by Project Engineer
PIPE SIZE

RECOMMENDED DISTANCE

English

Metric

English

Metric

2″ – 8″

51 – 203 mm

6″

152 mm

10″ – 22″

254 – 559 mm

8″

203 mm

24″ – 36″

610 – 914 mm

12″

305 mm

40″+

1 m+

24″

610 mm
Before beginning the purging process, clean inner walls of pipe
Peel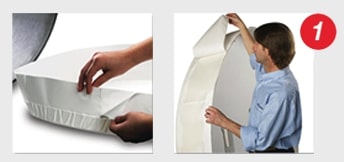 Peel liner off outer circumference of dam to fully expose adhesive, keeping it away from contaminants and debris
Insert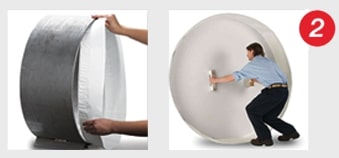 Align adhesive edges to the inside pipe wall and insert dam to desired location. (See Recommended Proximity to Weld Joint Chart)
Press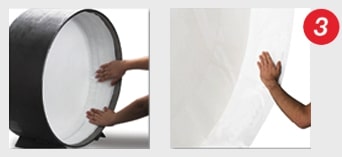 Thoroughly press adhesive on circumference of dam along inside of pipe wall to create even seal
Activate
Moisten an ordinary sponge with water, squeeze out excess water until sponge is damp. Lightly dab sponge along Aquasol Water Soluble Tape portion of dam. The dampened sponge will reactivate the adhesive to ensure zero air permeability.
For Sizes above 56" (1422 mm), inquire for directions.
Trouble Shooting
Repositioning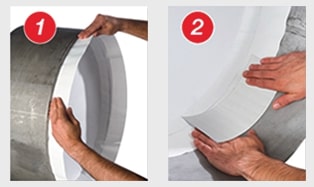 The dam surface should be perfectly perpendicular to the pipe wall. If the dam is not straight when placed in the pipe, it can be easily repositioned. To adjust without damaging the dam, carefully remove the tape portion of dam from the sidewall of the pipe. Move the dam to the desired location and apply additional Aquasol Water Soluble Tape for reinforcement, if required.
Adjusting to Create Proper Fit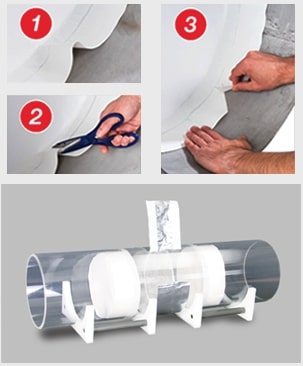 The edges of EZ Purge must lay flat against the inner pipe wall. If any air pockets or puckered wrinkles are visible, the seal must be adjusted to yield the optimal results.
To maximize the dam's seal, cut a slit in the adhesive portion of the dam that is allowing air to enter the purge chamber.  
Then, simply overlap the cut ends to create the desired seal. Repeat as necessary to improve seal.
As with a torn dam, simply cover the 'wrinkled' area with slightly moistened Aquasol Water Soluble Tape.
Types & Sizes
EZ Purge Non-Adhesive * ** ***
ITEM NO

PIPE DIAMETER

CASE PACK

English

Metric

EZP-.50

1/2″

13 mm

1000

EZP-.75

3/4″

19 mm

1000

EZP-1.0

1″

25 mm

1000

EZP-1.25

1 1/4″

32 mm

1000

EZP-1.50

1 1/2″

38 mm

1000

EZP-2.0

2″

51 mm

1000

EZP-2.5

2 1/2″

63 mm

1000

EZP-3.0

3″

76 mm

1000
**Only sold in full case quantity
*** Does not include adhesive
EZ Purge Pre-Formed, Self Adhesive Water Soluble Purge Dams
ITEM NO

PIPE DIAMETER

CASE PACK*

English

Metric

EZP-2

2″

51 mm

192

EZP-2.5**

2 1/2″

63 mm

192

EZP-3

3″

76 mm

192

EZP-4

4″

102 mm

48

EZP-5

5″

127 mm

48

EZP-6

6″

152 mm

48

EZP-8

8″

203 mm

48

EZP-10

10″

254 mm

48

EZP-12

12″

305 mm

48

EZP-14

14″

356 mm

24

EZP-16

16″

406 mm

24

EZP-18

18″

457 mm

24

EZP-20

20″

508 mm

24

EZP-22

22″

559 mm

24

EZP-24

24″

610 mm

24

EZP-26

26″

660 mm

24

EZP-28

28″

711 mm

24

EZP-30

30″

762 mm

24

EZP-32

32″

813 mm

24

EZP-36

36″

914 mm

24

EZP-40

40″

1016 mm

10

EZP-42

42″

1067 mm

10

EZP-44

44″

1118 mm

10

EZP-48

48″

1219 mm

10

EZP-52

52″

1321 mm

10

EZP-56

56″

1422 mm

10

EZP-60

60″

1524 mm

10

EZP-64

64″

1626 mm

10

EZP-72

72″

1829 mm

10

EZP-84

84″

2134 mm

10
*Sold in full or half case quantities                                                **Custom sizes available upon request
Aquasol Viet Nam specializes in supplying and distributing products of Aquasol Ez Purge Pre-Formed Self-Adhesive Water Soluble Purge Dams in Vung Tau and all over Vietnam with high quality and reasonable price. Contact us when you need to buy products or you have any requests for product information